Kinesio Tex Performance+: 2" Blue
Shipping calculated at checkout
Kinesio Tex Performance + offers comfortable to wear while syncing the body's natural multi-directional movement. A fusion of Kinesio Tex Gold FP and Kinesio Tex Classic, Kinesio Tex Performance + provides stability, support, and treatment with each application. Kinesio Tex Performance + targets the fascia and superficial muscles to release pressure by lifting the superficial layers of skin and tissue to ease discomfort. Perform your best with Kinesio Tex Performance +. Targets the Dermis, Fascia, and Surface Muscles. Easy Application and Removal. Available to Medical Professionals and Patients. For Optimal Results Apply between 0 and 100% Tension. Recommended for the Snowflake Cut (for an Effective Low of Stimulus). Made in the USA. What's Inside 1 Roll of Uncut Kinesio Tex Tape. Size: 2in W x 5m L Can be cut and customized for any taping application. Application Guide with Instructions. Retractable Hard Case. Kinesio Tex Performance+ Backing Paper All authentic Kinesio Tapes have their own specific backing paper that always says KINESIO.
Cotton and Polyester Blend for Increased Comfort.

Hypoallergenic and Latex Free.

Water Resistant.

Each Roll Comes with a Personally Designed Retractable Container to Safely Store Tape.

Supports Joints and/or Muscles Like an Athletic Tape without Restricting Range of Motion.
View full details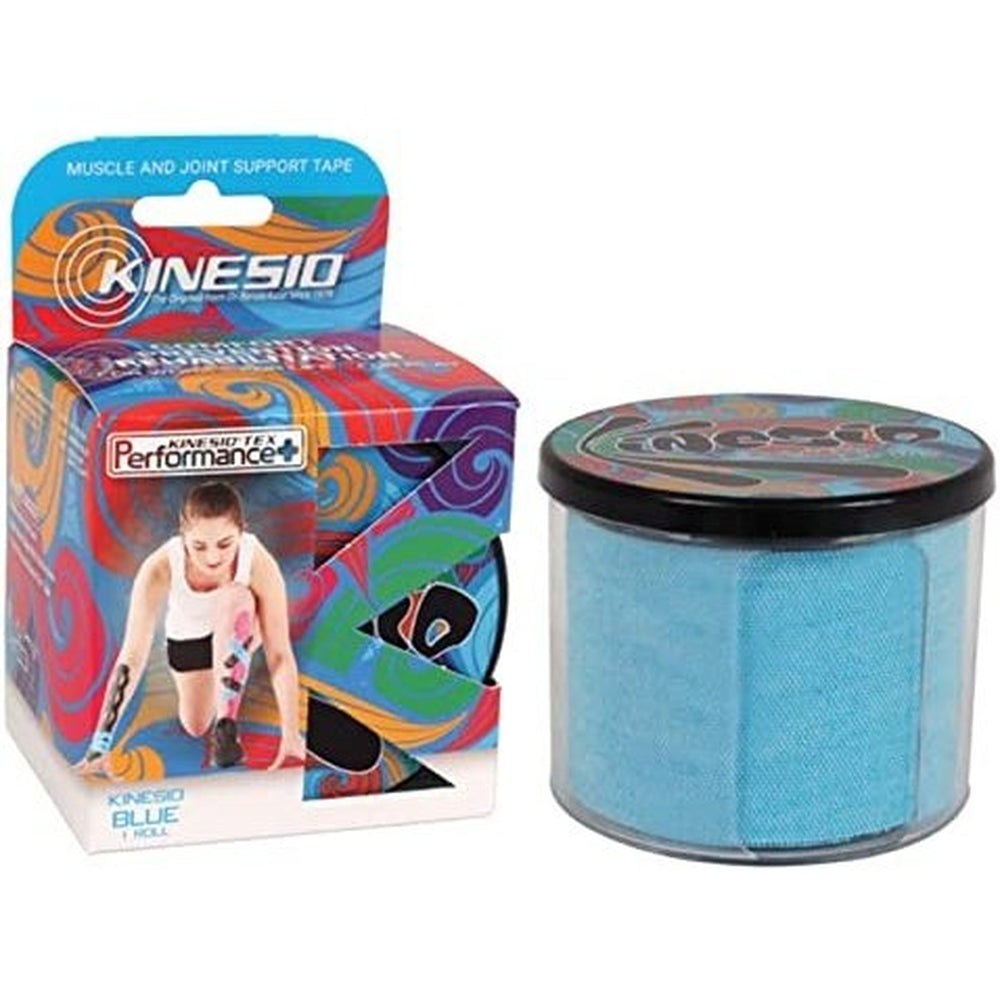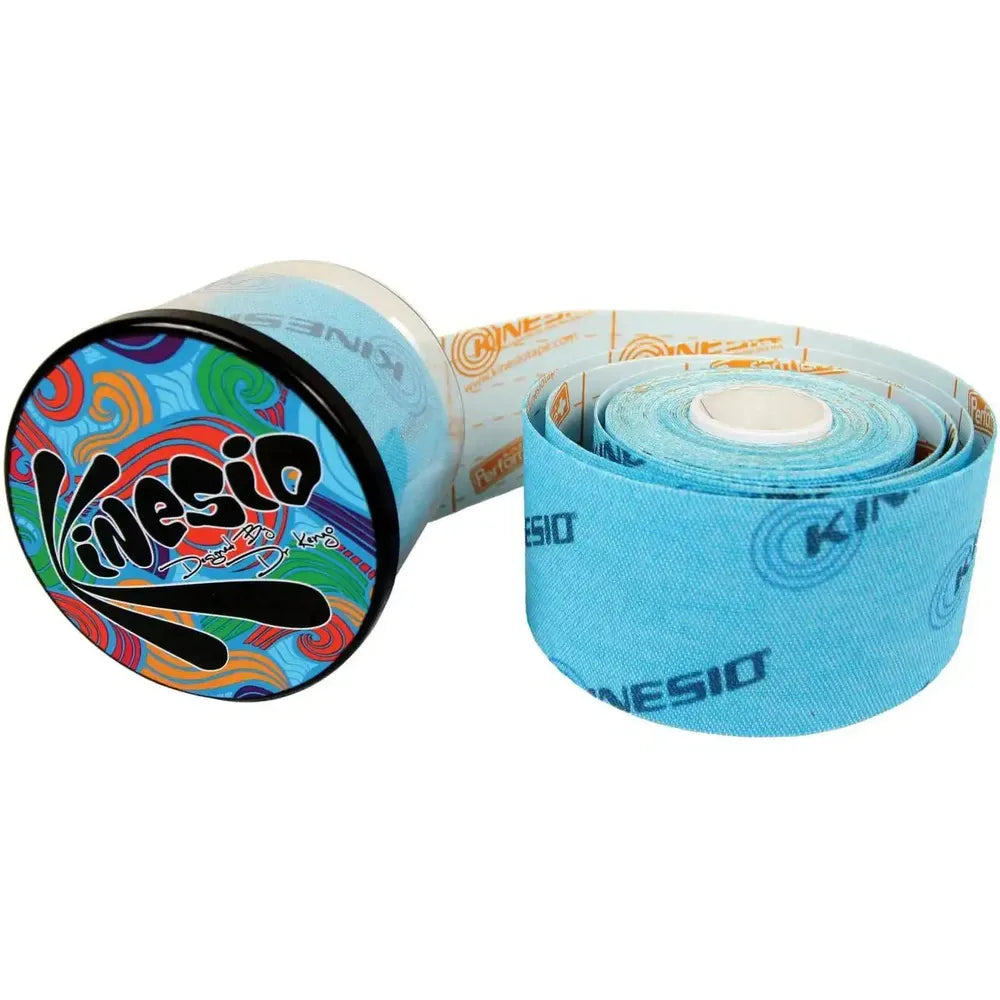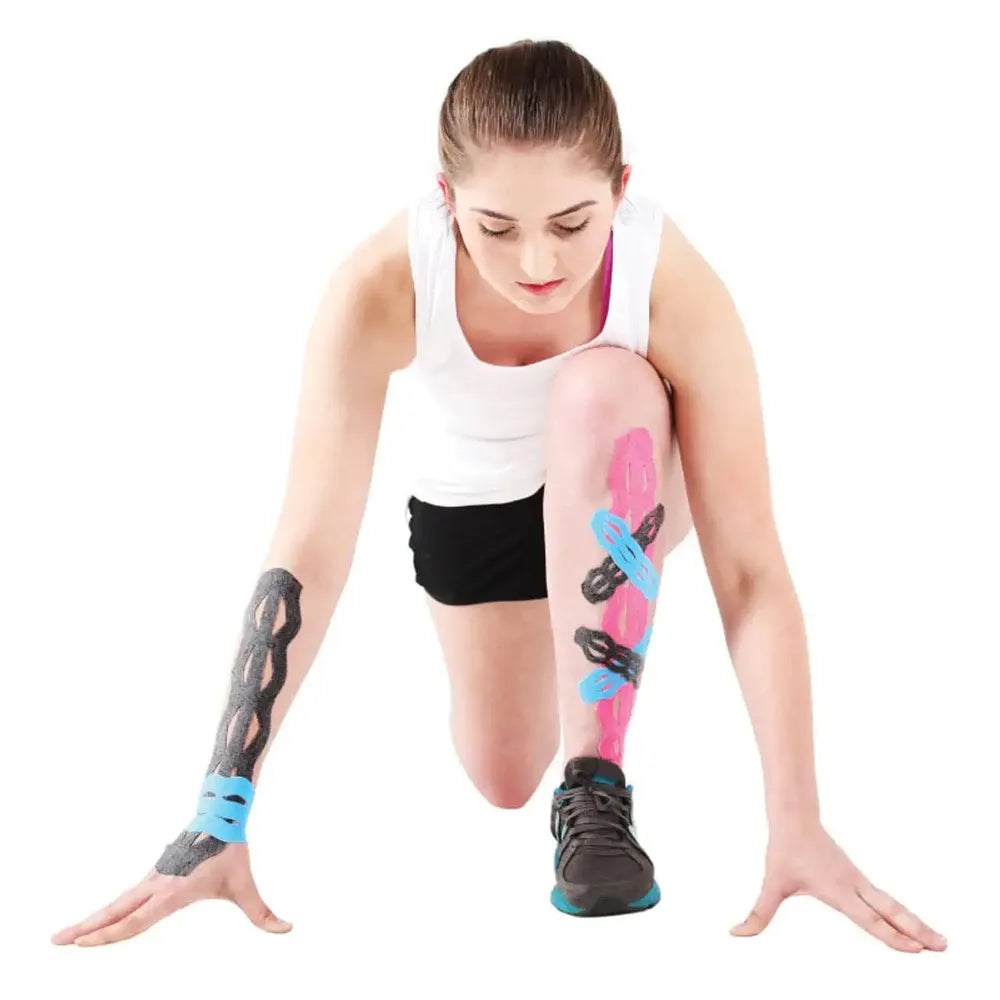 Kinesio Tex Performance+: 2" Blue